I first saw the 33 Stradale Prototipo in 1991 at the "Alfa Romeo Sport Through Design" exhibition and ever since that day dreamed of one day owning one. However, with just a handful of production cars ever made they never come to the market and, if one did, the price would be stratospheric (circa 10 million Euros!).
Enquiring further, I learned that a well-known and very talented Italian fabricator had access to the original hammer buck as he had been friends with Carlo Chiti (of Autodelta). He had, on occasion, made "a few" nut and bolt Stradale Prototipo replicas including the H pattern chassis with bag fuel tanks inside. These were still extremely expensive as they had a lot of "as original" 33 components in them which were very costly to source (especially in very low volumes).
Later in the 1990's one of my customers decided he would like to build something of his own here in the UK and managed to persuade the fabricator to sell him just a Stradale Prototipo bodyshell. Beautifully made in aluminium - the prototype design with four headlights and large rear side vents is generally considered to be better looking than the simplified final production cars. Over the next few years these panels were painstakingly jigged up and moulds made of each section including moulds created for the front windscreen, side windows and rear window. This was a precursor to making a complete set of composite body panels.
A first car was built and later displayed at the 2016 London Classic Car show using a Vauxhall VX220 / Lotus chassis with which the Stradale shares very similar dimensions!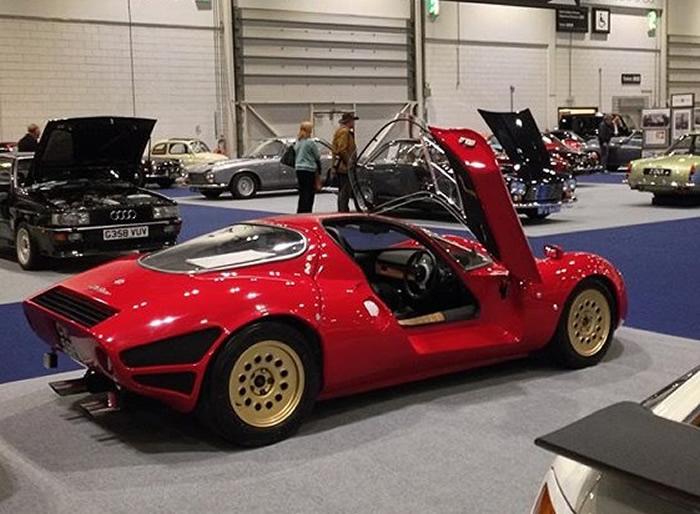 The completed car demonstrates the excellent panel, glazing and perspex fit.
At this point Classic Alfa, having followed the project with great interest for many years, decided to make some additional body sets in partnership with the project owner with a view to meeting the market demand for a Stradale Prototipo recreation.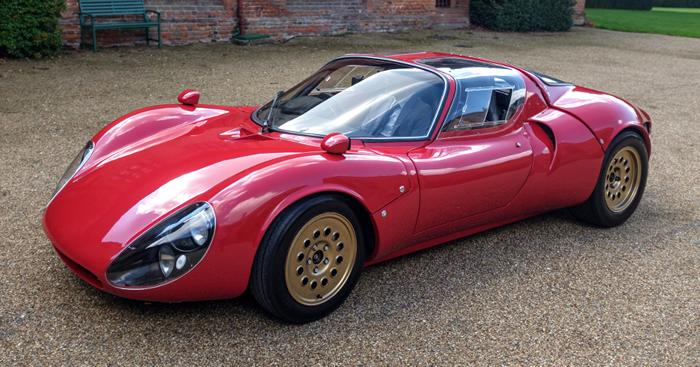 The London show car was rather compromised by the TZ2 influenced wheels so we have had the Lotus wishbones redesigned and found an alternative brake set up that has allowed us to have a 15" version of the dished Stradale wheel made in Italy.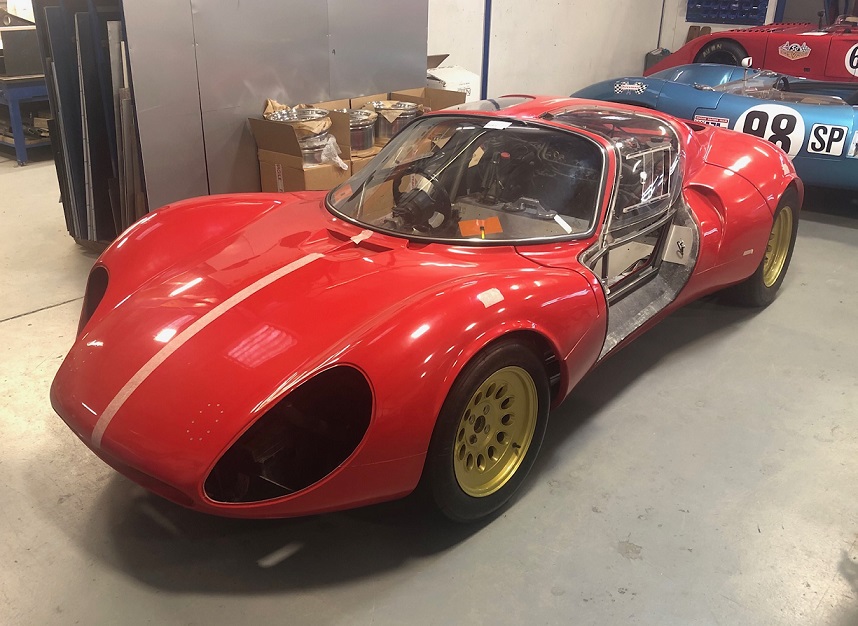 To celebrate the 50th Anniversary of this incredible car design icon, last year we started producing a limited, numbered run of 33 of these body sets which comprise the following –
Front "clam" / bonnet
Central body section
Rear "clam"
Headlamp mounting panels (pair)
Doors with carbon/Kevlar layer for extra strength
Laminated windscreen with correct sundym green strip at the top
Perspex rear window and door windows
Perspex headlight covers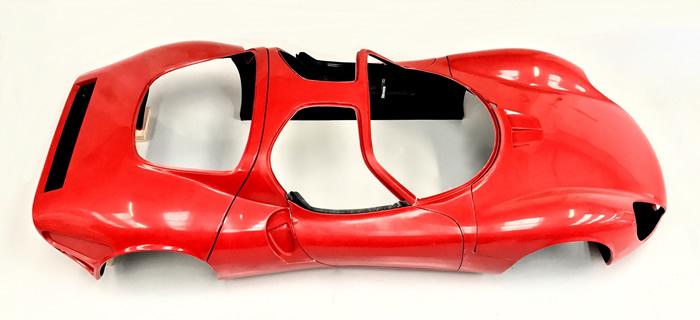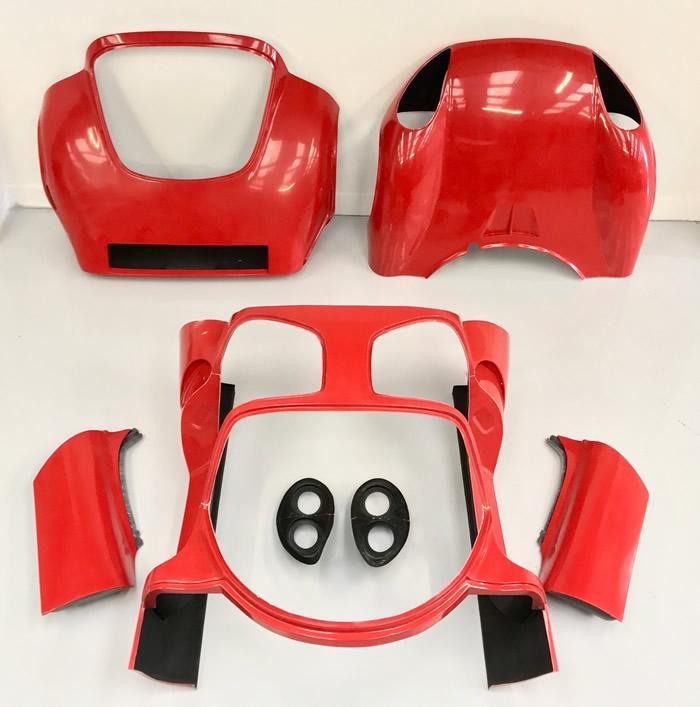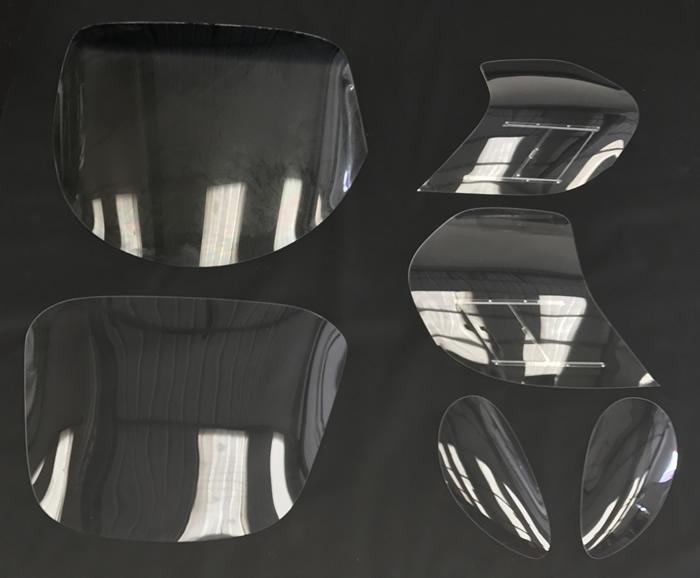 The price for this panel set is £19,950 including VAT and only 10-12 sets can be produced per year (up to the total of 33 sets). You can either pay in full for a set for delivery in 2020 (if you are quick!) or you can pay a 35% deposit to hold a set for delivery in 2021.
Today we are producing them 3 sets at a time and try to have at least one set in stock at all times.
Worldwide shipping is possible and the export price for non-EU residents is £16,625 plus transport cost.
We also have LHD Stradale style dashboards in fibreglass, headlights, rear lights, 13" or 15" wheels, tyres, instruments, windscreen seals and various other items available to purchase separately to help complete your project.
Chassis Options
Chassis choices are varied – Customers can "do their own thing" with their own bespoke chassis or pursue the VX220/Lotus (or Opel Speedster for left-hand drive) route which, if they can put in some of the build hours themselves, allows completion of a road legal car on a very reasonable budget and for which we can supply our modified suspension and brake kit allowing you to fit our fantastic 15" Stradale style wheels specially designed for the VX / Lotus chassis.
Classic Alfa have also teamed up with WDK Motorsport who can supply you with a bare tubular chassis or build you a rolling chassis (including all suspension, steering (LHD or RHD) and brakes) which is based on the same famous race-proven chassis – that of the B16-B19 sports racers of the 1960s and '70s from Chevron Racing Cars Limited. (The Chevron marque is now owned by WDK Holdings, the highly respected, FIA title-winning, historic racing company).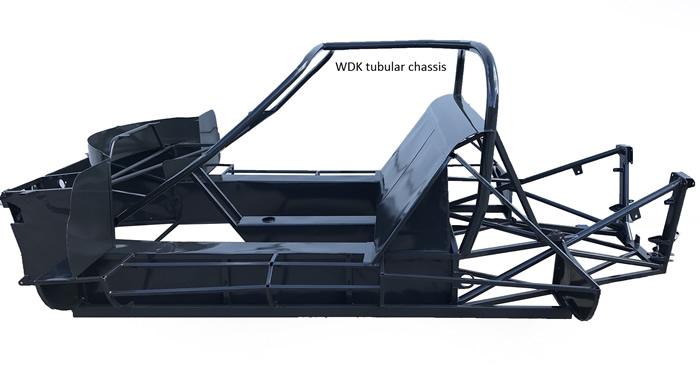 The Stradale will from now on incorporate removable front and rear subframes, using the chassis and suspension set-up from those Championship winning Chevrons. The closed coupe Chevron B16 first raced and won in 1968, and the open B19 followed in 1970, and these famous British race cars competed successfully against the might of the factory Alfa Romeos with their Tipo 33-2s, and often beat them! Today, these same models of Chevron are competing regularly in global historic racing and winning their class in the FIA Masters Sportscar Championship.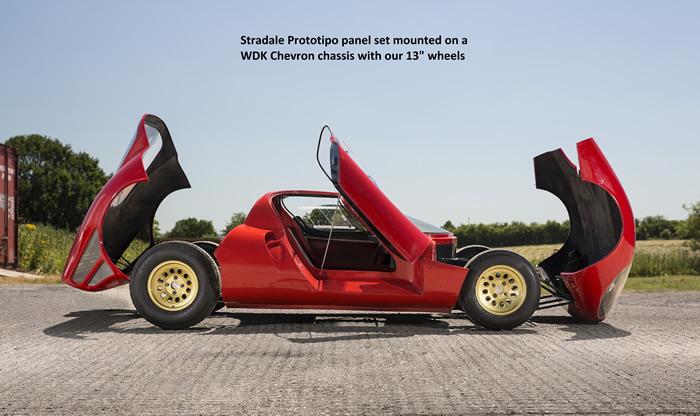 Stradale customers therefore will not only enjoy the elegance of the Prototipo's styling with its 1960s sportsracer looks but will also know that they are in the same driving seat where so many past champions – in fact no less than seven F1 World Champions including Prost, Lauda, Mansell, Hunt and Scheckter – developed their racing skills. And beyond F1, a multitude of other world class drivers, Le Mans winners and sports car world champions made their names in Chevron sports car chassis, including Redman, Siffert, Rahal, Mass and Hezemans. So, there is much history and much frequent current competition success, behind the new Classic Alfa Stradale Prototipo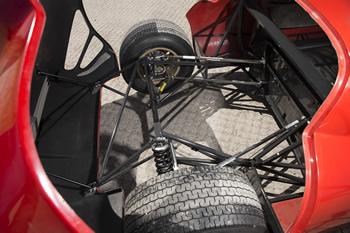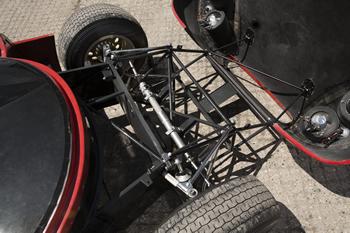 Classic Alfa, in combining their Stradale Prototipo panel set with this fabulous racing heritage and the skills of the craftsmen at WDK Chevron, know that fortunate customers will enjoy a winning combination maybe on some track days, but very much out on the roads – especially on those favourite routes that demand excellent handling and great style.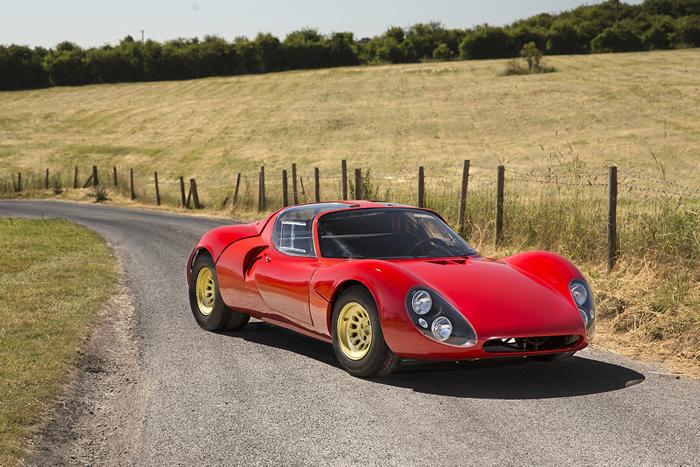 Unpainted panel set on the Chevron race proven chassis.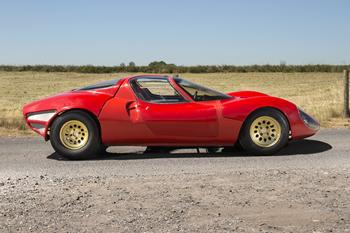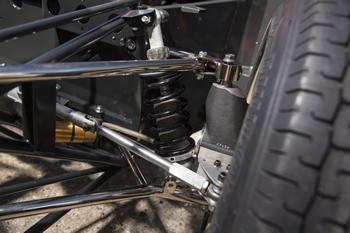 We will also be establishing a Facebook Group for owners of the panel sets to be able to exchange build photos and information easily and privately.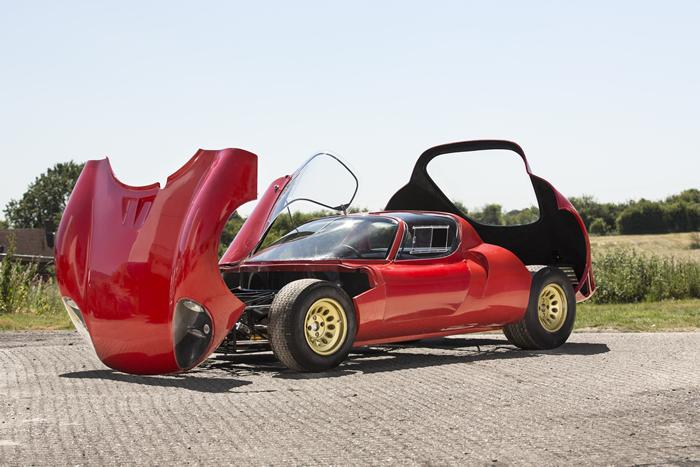 Please contact Richard Norris at Classic Alfa for further information
tel. +44 (0)20 8688 4443